The all new Fleet Building at Grand Baymen Gardens
Your suite in paradise is right here. The all new Fleet Building boasts many luxurious features that will make your suite at Baymen Gardens your favorite private, Caribbean getaway. Amenities include:
Spacious private balconies overlooking the gardens
Steps from the pool
Granite countertops
Stainless steel appliances
Custom made local Mahogany cabinetry and features
Perfectly situated just south of San Pedro Town
Plus, this is the only building in the community with an elevator, making it an easy retreat to your suite after enjoying a day at the beach.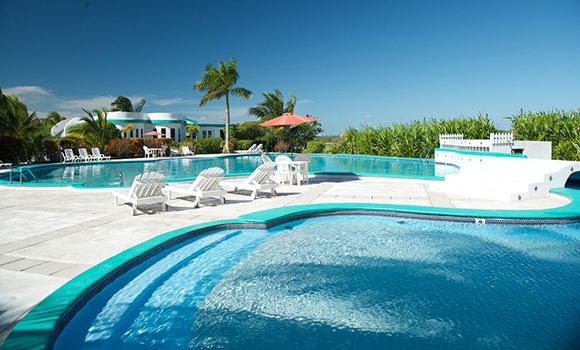 "A few years ago, we decided to start looking for a place that would not only be a great investment, but a place our family could enjoy vacationing to for years to come as well. We literally googled "best islands to vacation to", discovered Ambergris Caye, began searching real estate listings, and found Grand Baymen. With the beauty of Ambergris Caye, and the security of the structure of ECI, we purchased sight unseen, with no regrets!"
- Sarah & Damon B, California USA
And now for the best part! You can own a beautiful suite at Baymen Gardens on the Belizean tropical island of Ambergris Caye for under $139,000 (under $178,000 TURN-KEY! including tax, furniture and closing costs). The condos will increase by $10,000 as soon as ground is broken in a couple of months. Lock in today's rate with a small, refundable deposit. Plus, 50% financing is available in USD and CAD.
You will enjoy the perfect mix of location, tranquility, and price. It is an amazing investment now and for your future.
Please fill out the form to learn more about Ambergris Caye, Belize and this great opportunity at Baymen Gardens! We will be happy to answer all your questions and send you all the information you need to become our new, tropical island neighbors!